MAKING A DIFFERENCE
The Rotary Club of Chestnut Hill, supplements the operational costs of Hope with annual shipments of donated clothing, school supplies, bedding and towels, kitchen and household supplies.  Rotary has also funded the purchase of a refrigerator, washing machine, dining tables and benches, cupboards and supported general maintenance and repairs.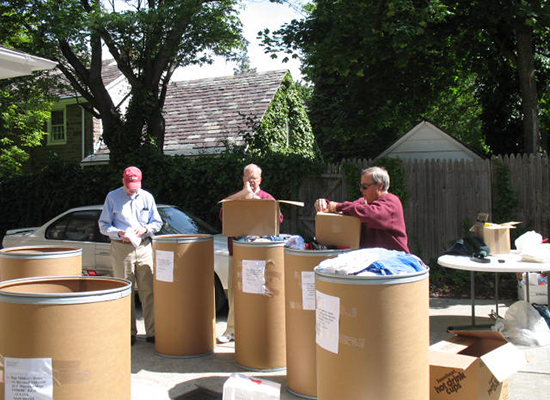 Packing of Barrels
Each year the Rotary Club of Chestnut Hill prepares a shipment of supplies to support Hope Children's Home Guyana.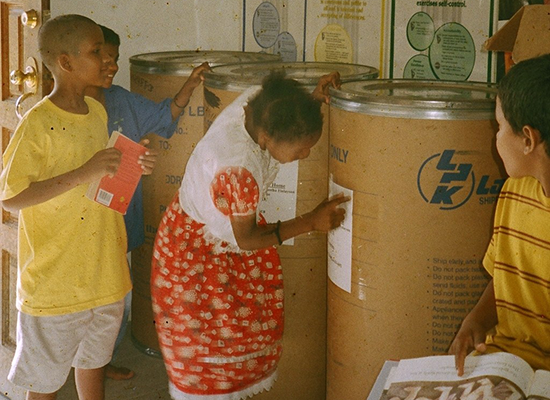 Barrels arrive at Hope
Annual shipment of supplies provided by the Rotary Club of Chestnut Hill are cataloged and distributed at Hope Children's Home in Guyana.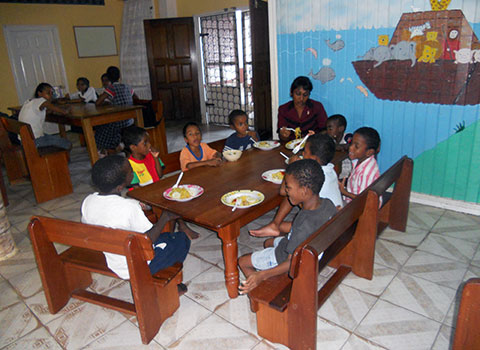 Dining Tables and Benches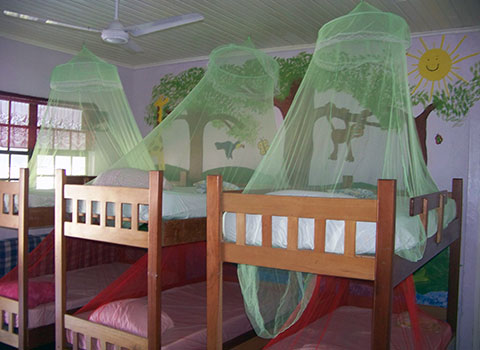 Beds and Mosquito Netting
Rotary donations from both the United States and Guyana have provided new sturdy beds, mattresses and nets for each child.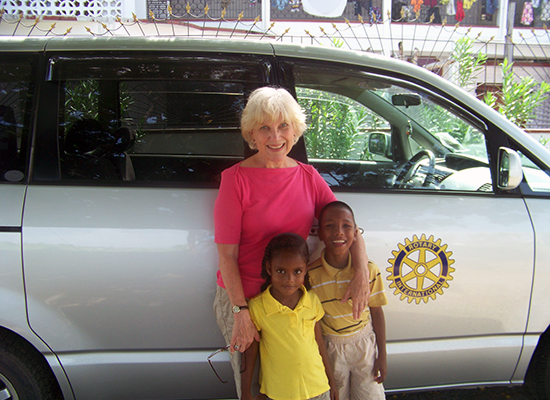 Transportation
Hope is located in the village of Enmore on the east coast of Guyana, an hour's drive from the capitol of Georgetown.  The distance to the city is a major problem for obtaining supplies, transporting children for medical care and special schools.  Through Rotary clubs, Foundations and private donations a used Toyota van was purchased.
Children's Savings Society
Learning about money is an important skill of daily living as children prepare to leave Hope.  Each child is given a "savings book" to record any money that might be given to them, but also money they earn.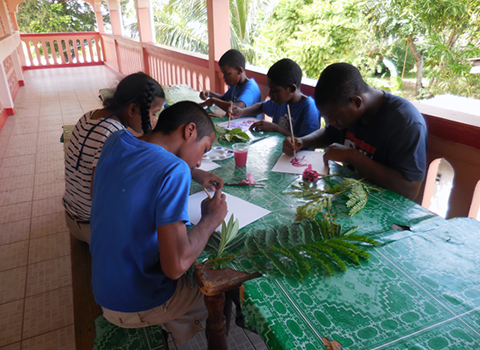 Making and Selling Crafts
Children create artwork for note cards, rubber band bracelets, potholders and other crafts items that they can sell at various events held at the Church adjacent to Hope. These crafts are also in various craft stores in Philadelphia.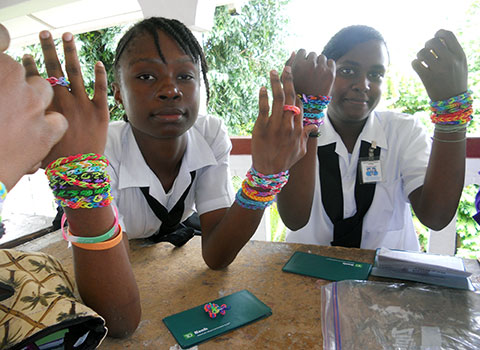 Rubber Band Bracelets
Children create rubber band bracelete that they can sell at various events held at the Church adjacent to Hope.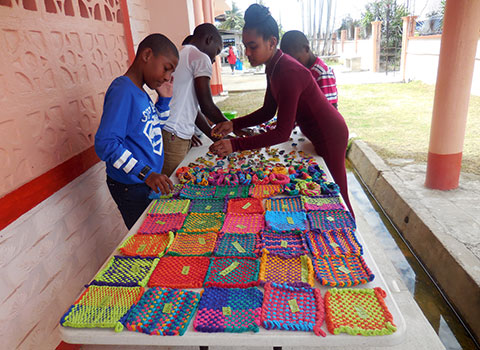 Potholders
Crafts with fabric are created by the children and sold in Guyana as a way for the children to earn money.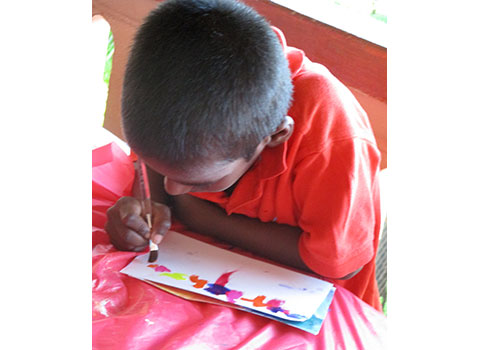 Artwork
Children work with water colors, acrylic paint, and colored pencils to make note cards and other craft items.